Car insurance prices are on the rise, with the AA reporting that the average driver is now paying £892 per year for a policy. This is an increase of 40% over the previous 12 months.
These average prices mainly reflect the disproportionately high premiums offered to young and inexperienced motorists who are deemed to be a higher risk by insurance companies.
However, with insurers becoming increasingly risk averse, it is convicted motorists who are on the receiving end of the largest financial penalties. Research revealed that motoring convictions can inflate car insurance quotes that are offered to motorists by up to 78%.
We take a look at the impact that four common motoring convictions can have on car insurance quotes.
The impact of speeding convictions
Speeding offences are probably the most common type of conviction faced by motorists, with the licence points and financial penalties applied as a result relatively well known.
However, it is car insurance companies who are responsible for the largest financial penalties, as a speed convictions could push up premiums by 54%. The average driver would then be paying £1,373.68 per year for car insurance, an increase of just over £480.
Steve Sweeney, the head of Motor Insurance at MoneySupermarket.com, commented: 'The cost of car insurance can be high enough, but added to that, speeding convictions can mean points on your licence and can potentially double your insurance premium, as well as landing you with a fine of up to £1,000.'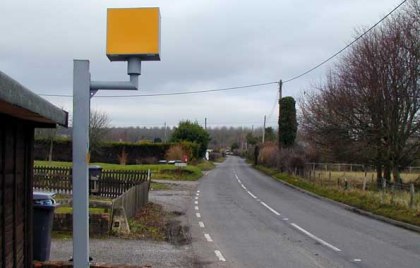 The impact of "driving without due care and attention"
With technology becoming a more prevalent feature in our lives, it is therefore unsurprising that it is beginning to influence motorists. A survey conducted found that 61% of drivers have taken their eyes off the road due to audio devices such as iPods and CD players at some point, while a 23% admitted to making or receiving phone calls.
Motorists who are found to be distracted in this way will be considered to be "driving without due care and attention". This will result in a CD10 conviction which could increase car insurance premiums by up to 27%. For the average driver, this would add £240.84 to their premiums meaning that they would be paying £1132.84.
The impact of drink driving convictions
Drink driving commercials are common place on UK televisions, and have been for many years. Peak season for such offences is during the Christmas period when alcohol fuelled celebrations are prevalent.
Motorists who are found to be drinking while under the influence of alcohol will be issued with a DR10 penalty which can have a devastating impact on car insurance premiums. Motorists with such a conviction to their name could see their premiums rise by a whopping 75%. This translates into a £669 increase, meaning that the average driver would be paying £1,561 rather than £892.
Steve Sweeney explained that these increased premiums are fair in light of the dangers created by drink drivers: "Motorists who consume alcohol before getting behind the wheel will find that their reaction times, co-ordination and judgement will be impaired – making them a danger not only to themselves but also to other motorists and pedestrians. It's not surprising that insurer's take such a harsh view of those caught driving under the influence."
The impact of drug driving convictions
A less commonly publicised issue over the years has been drug driving, but this doesn't mean that it hasn't be noted by authorities as a significant cause for concern. This has resulted in the trialling of new drug-driving detection technology where police take a mouth swab and analyse it for traces of illegal substances. It is expected that these techniques will be rolled out nationwide within the next two years.
Drivers who are found to be driving while under the influence of drugs will be issued a DR80 penalty which research suggests would increase premiums by up to 78%. This would push up premiums by £695.76, meaning that the average driver would then be paying £1,587.76 over the course of the year for car insurance.