The first thing you need to ask yourself when you set out to replace  / buy your first car is whether you actually need to buy a new one.
• Depreciation is the single biggest cost in running a car. Even if you only buy a one-year-old model, you'll be missing out on some seriously large losses as the biggest drop comes in the first 12 months.
• Look at the sums, and you might be able to buy a better equipped, more powerful version of the model you want by opting for a used model. You might even be able to upgrade a whole class thanks to big second-hand savings.
• Our reliability and owner-satisfaction reports can show you which models are proving robust and which are proving disappointing. Pick one of the best, and there's no reason to think you'll be left stranded by the roadside just because you bought second-hand.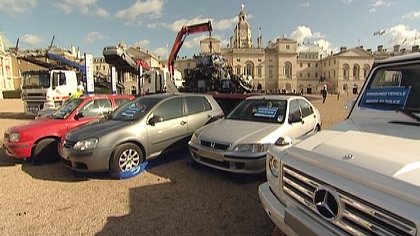 • Even if the car you're looking at is more than three years old, it doesn't mean it can't be protected by a warranty. Most approved-used schemes will provide 12 months of cover, and you can always take out your own policy with an independent provider for a few hundred pounds.
• If you've got the budget and you're determined to buy new, haggle hard. Use the What Car? Target Price to find out the kind of discounts that you should be able to get on any new car, and you'll offset some of those nasty depreciation losses.
• A new car will also obviously come with the full balance of the manufacturer's warranty, which repairs many faults free of charge. This will usually give you three years' peace of mind but it can be as long as seven if you opt for a Kia.
• Special offers such as interest-free finance are most commonly attached to new cars, so this might be enough to convince you not to go down the used route.
• A new car will be to your exact specification, and you can't put a price on sitting in your own new car for the first time.
Good luck everyone!